THANKSGIVING PIE DELIVERY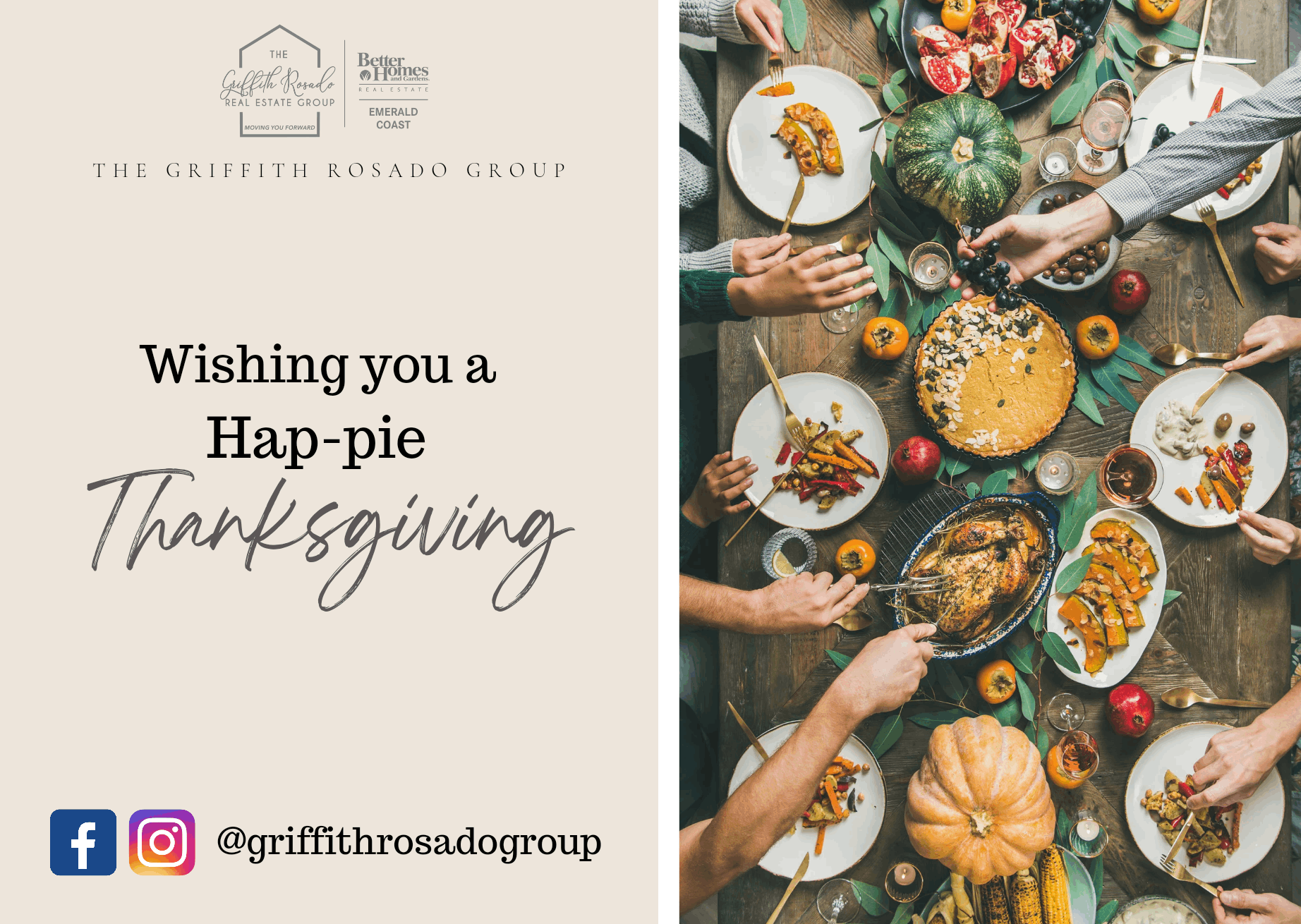 This year we delivered pies right to our client's doorsteps. We love taking time during the holidays to give back to friends and neighbors. This year's pies were from Publix Bakery in Freeport and our clients had the option of:
Pecan
Pumpkin
Apple
Cherry
Pecan Pie was the top choice by far… It was so nice to see everyone's posts on Facebook. Want a pie next year? All you have to do is buy/sell with us 😂 😀
Hap-pie Thanksgiving!